Activities at Blair Atholl
Activity Programme for Blair Atholl 2022
While you're at Blair Atholl, you'll get the opportunity to experience a whole range of different activities, whether you're looking for something adventurous, or a chance to chill out and chat whilst creating something cool. There's hikes and trips and games and everything in between.
The White Cockade
The White Cockade was the badge worn by the followers of Prince Charles Edward Stuart (Bonnie Prince Charlie) during the Jacobite Rebellion of 1745-6. The Marquis of Tullibardine, son of the 1st Duke of Atholl, carried the Prince's standard when he landed at Moidart and gathered the clans at Glenfinnan.
The White Cockade which was worn by the Marquis can be seen in a display cabinet in Blair Castle. The Marquis' brother, Lord George Murray, was the General in charge of the Jacobite army.
Scouts can earn a Cockade badge by successfully completing 12 Activities (all day activities count as 2) and organise and participate in two social activities in the evenings as approved by the Subcamp Leader.
In choosing their activities, Scouts must select at least one activity from each of the Activity Zones (Adventure, Basics, Creative, Sport and Treks & Tours). After each activity, the scouts get a sticker to put on the back  of their camp badge to keep track of their progress.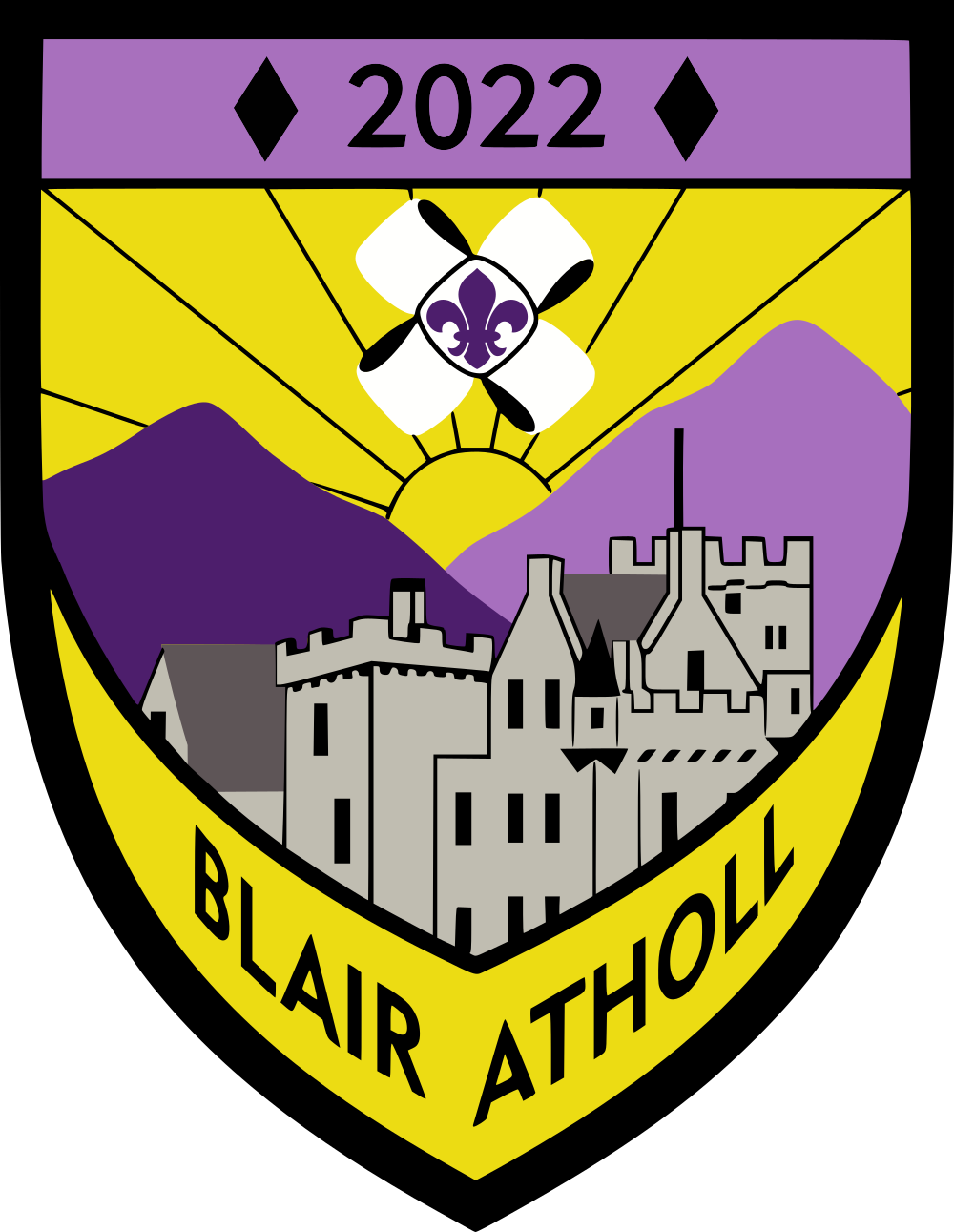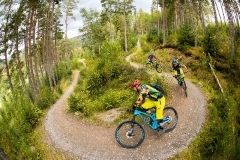 Adventure Activities
Your chance to channel your inner Bear Grylls by getting off the beaten track, taking in the spectacular scenery of Highland Perthshire on foot, by bike or in the rivers nearby.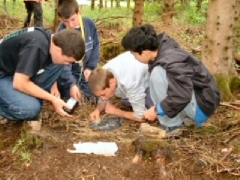 Basic Activities
These morning or afternoon activities take place in and around the campsite. There's something for everyone!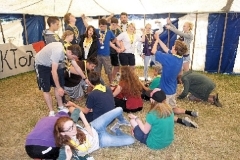 Creative Activities
Making, building, capturing, entertaining are the order of the day in the craft activities. Why not produce the newsletter or daily podcast?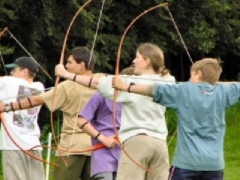 Sports Activities
Get active with our sports team. Choose to get your heart racing or spend a morning by the estate fish pond.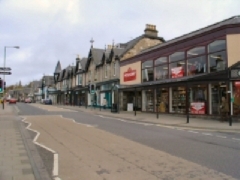 Treks and Tours
Visit Pitlochry to stock up or Blair Castle to take in the history of our surroundings.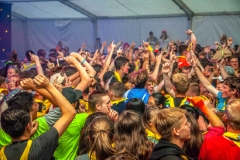 Evening Entertainment
There's something for everyone, from chilled out acoustic night and subcamp campfires to disco and ceilidh.