Blair-AKToR
1/2 Day Activity (1 Activity Point)
Question: Which is the most dramatic base at Blair Atholl? Answer: This one, the drama base! Join us on our grass carpet theatre for a fabulous blast of drama games, storytelling, laughter and fun. Let your imagination run loose at Blair-AKToR – Blair Atholl Kastle Theatricals of Repute – where you never need to apologise for being so fabulous. If you think there's drama in the subcamps, you ain't seen nothing yet!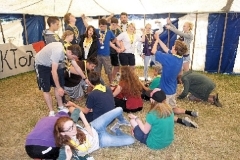 iBuild
1 Day Activity (2 Activity Points)
A perfect activity for all abilities; whether you're a budding carpenter or electrician, or you've never held a hammer or pair of pliers in your life. This activity is a double session of woodwork and electronics, where you will design and build a functioning portable speaker to take away! It will work with any device with a headphone socket such as iPod, iPhone, MP3 player, mobile phone, radio, CD player or handheld games!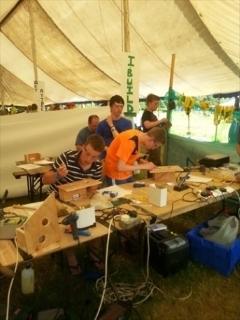 Cultural Zone
1/2 Day Activity (1 Activity Point)
Come & join us in CULTURAL ZONE which encompasses a range of activity bases from previous Blair Atholl Jamborettes.
On offer is a real mix of crafts, games and activities with a cultural connection from the countries represented at camp. Every day & session will be different.
If you have something from your home country that you would like to share during one of the activity sessions then let us know, we are more than happy to make time….
Take the opportunity to come and chill out, socialise, to share and learn. We look forward to seeing you there!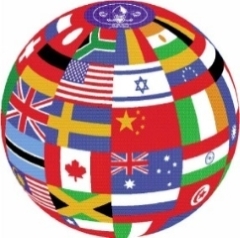 Crafts
1/2 Day Activity (1 Activity Point)
Tune into your creative side and come to Crafts, no physical effort required. Come and take the opportunity to sit and socialise whilst being creative.
On offer are many different activities each table with a different theme, some of the crafts are Keyrings, Phone covers, String Art, Mosaic, Fun Neckies, paper craft and many more.
Or why not come and make something for the disco or to celebrate Christmas on the 25th July with us. We have the materials and if you have the imagination, masterpieces can be created as well as a lot of fun.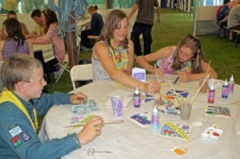 Design and Build
1/2 Day Activity (1 Activity Point)
Get your creative juices flowing as you work as part of a team to design and create solutions to a series of problems and challenges.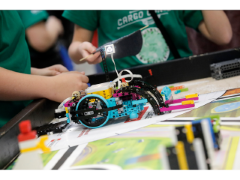 Go Global
1/2 Day Activity (1 Activity Point)
Want to change the world?
Take part in our workshops, get informed and find out how you can make a difference!
Think Global, Act Local!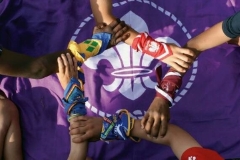 Radio Blair
1/2 Day Activity (1 Activity Point)
Ever wanted to know how a radio show is put together? Then join the Radio Blair team!
From producing features for broadcast, to helping select the music playlist, from presenting news segments, to creating and editing ads and jingles; you could be involved in producing our Jamborette radio show.
And the show will be broadcast in all the subcamps and around Target Park!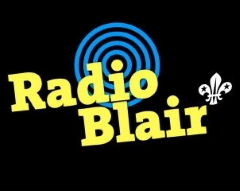 Tùr na h-Alba/ Sense of Scotland
1/2 Day Activity (1 Activity Point)
Scotland un-packed! A light hearted exploration of Scotland's languages , culture, tales and traditions.
Sample some delicacies, learn the truth behind the myths and discover 'whau's like us? Gie few, and they're as deid'.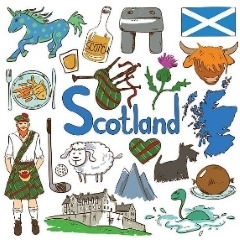 Photography
1/2 Day Activity (1 Activity Point)
View the camp through a lens. Try your hand at action shots and get some hints and tips on how to take some photos that truly reflect Jamborette life.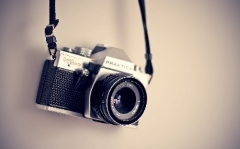 Dungeons and Dragons
1/2 Day Activity (1 Activity Point)
Dungeons and Dragons (D&D) is a fantasy tabletop role-playing game where players have the opportunity to play as characters in an imaginary setting and create fantastic stories together. Together you will solve dilemmas, battle with monsters, explore imaginary worlds and discover hidden treasures. This is a game of creative freedom and cooperative storytelling, where the only limit to what you can do is your imagination.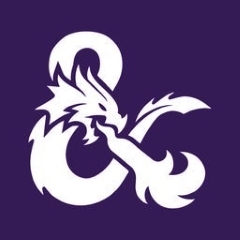 Samba
1/2 Day Activity (1 Activity Point)
Are you ready to feel the rhythm of Blair Atholl and make some noise?
Experience the incomparable energy of a samba groove with this new-to-Blair musical activity. We'll form our own drumming circle and progress all the way from basic beats to full Batucada rhythms. Have a go at playing a variety of traditional samba drumming instruments including the Surdo, Repinique, Ganza, Caixa, and Tamborim. No previous drumming or musical experience required. You'll be on your feet for the majority of the session, so comfortable footwear is a must.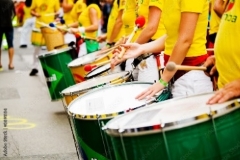 Kastle Kurrents
1/2 Day Activity (1 Activity Point)
Are you someone who knows all the tea and loves to spill it? Are you a highly creative and articulate individual who could investigate and write articles with their own balanced and unique perspective? Are you someone who can capture life's moments in a click? Then do we have the activity for you. We produce a daily kamp newspaper called Kastle Kurrents, where you could be reporting the news from our field. We have columns for our resident agony aunt, daily 'horrorscopes', silly surveys, on the spot challenges, gossip from the field, kamp fashions, reviews from all our activities, photographs and so much more. Don't just read the news, create it!