Archery and Tomahawk Throwing
1/2 Day Activity (1 Activity Point)
Robin Hood, well archery is the one for you. You will have all the instructions on how to shoot like a pro. We will have team competitions, Pop the balloons and other activities to try. We shoot at 10 m and try and get all the arrows.
Also Axe Throwing is back this year which is paired with Archery. Throughout this session you will start off by practicing with metal "throwing angles" aiming for targets. As you get better and perfect your stance, you'll get the chance to try throwing tomahawks. Let's see who is king or queen of axe throwing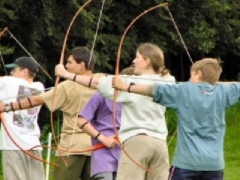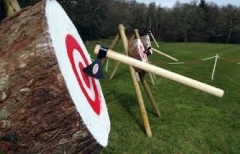 Martial Arts
1/2 Day Activity (1 Activity Point)
Ever wanted to be like Bruce Lee or Chuck Norris? Maybe you just want to feel a bit safer walking around town at night. Either way, we can teach you some excellent self-defence moves to give you that self-assurance, from punching and kicking to throwing your opponent to the ground. Come along and learn something new and why you are a force to be reckoned with!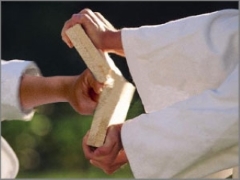 Cirque de Blair
1/2 Day Activity (1 Activity Point)
Do you want to learn how to juggle or just act the clown? Why not try Cirque de Blair. We also have uni-cycles, and a slackline amongst others, so if you want to have a shot on any of these just come to our base for session.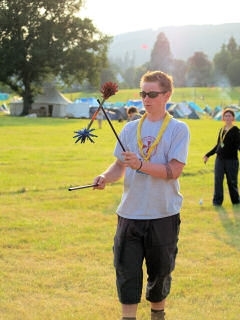 Fishing
1/2 Day Activity (1 Activity Point)
Spend a half-day in peace and quiet, fishing at a remote pond in the hills above Blair Atholl. We have stocked the pond with over 100 trout so together with the ones left over from previous camps, there is a good chance of you catching your own supper!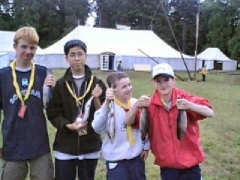 Cheer and Dance
1/2 Day Activity (1 Activity Point)
Ever thought about flipping through the air or lifting someone above your head? That's just two reasons to come and try out cheer and dance. We will be going through tumbling, jumps and stunting from cheerleading including lifting your peers into the air. Interested in learning classic Scottish dancing for a ceilidh or a laugh? We will be learning Scottish country and highland dancing as well so you're ready to show off your dancing moves at the Blair Atholl ceilidh! We are ready for you to come along and learn some new skills and moves you can use forever!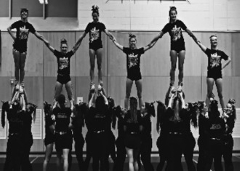 Treasure Hunt
1/2 Day Activity (1 Activity Point)
Dave is sad becuase he can't remember what the code for his treasure chest is.
Luckily he thought this might happen and left clues lying around the estate to help jog his memory.
Can you help Dave track down the clues and re-unite him with his precious treasure?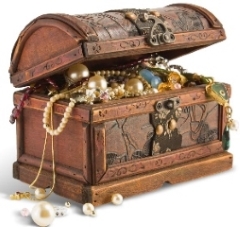 Sports
1/2 Day Activity (1 Activity Point)
Like Sports? Like Team Sports?
Then we have the activity for you……. Try your hand at a range of sporting activities including Handball, Rounders, Volleyball, Ultimate Frisbee and of course not forgetting Football and Rugby (with our own Blair Atholl twist thrown in).
It's fun for everyone and going to be totally unmissable! So, if you think you are ready, for some FUN sports with a strong team emphasis, try Team Sports at Blair Atholl.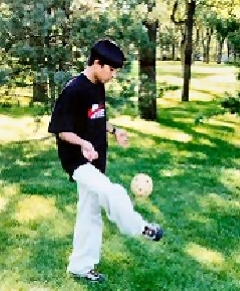 Lawn Bowling
1/2 Day Activity (1 Activity Point)
Want to try a traditional British Sport? This gentle game of skill and tactics is harder than it looks and surprisingly addictive. Do you have what it takes…?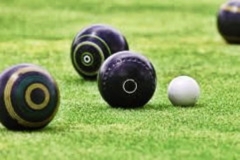 Bubble Football and Crate Climbing
1/2 Day Activity (1 Activity Point)
Try two great sports in one session with Bubble Football and Crate Climbing! Work as a team to score with a giant football whilst wearing an inflatable zorb. This requires, skill, teamwork and the ability to stay on your feet! After this test your head for heights in out crate climbing challenge.