Rookie Rangers
1/2 Day Activity (1 Activity Point)
Public access to the Atholl Estates is enjoyed by thousands of visitors every year. Assist the Blair Atholl Estate Ranger Service, enhance the access and enjoyment of these visitors by making bird and bat boxes or knocking into shape a local path by the river. Work on improvements to a designated 'site of special scientific interest'(SSSI) and at the same time learn from the local expert Rangers.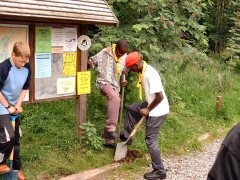 Atholl Experience
1/2 Day Activity (1 Activity Point)
Are you ready for the Experience of your life? Are you ready to make some noise? Are you ready for mud?!
You will climb over or scramble under muddy and watery obstacles; you will run; you will scream and shout; you will laugh; you will shed tears of happiness and joy! You will experience an activity so unique that you will tell your grandchildren about it!
It's time for you to come to the Atholl Experience. Throw yourself in head first; this is your chance to be a Legend. Once you have completed our ancient quest, you will have overcome all challenges you faced, have the answer to nearly every question posed to you. Join us, there will be mud! WHO LOVES THE MUD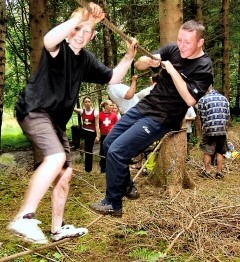 Great Blair Bake Off
1/2 Day Activity (1 Activity Point)
Enjoy cake?? Well this is the place for you! Come join us and challenge your skills baking sweet and savoury foods!
Working in teams of 4 you'll be presented with recipes, ingredients and a time limit. When your products are complete staff will assess and score your skills. You'll then be able to take your baking back to your sub-camp to enjoy!
Come and join us and bake your heart out!!!!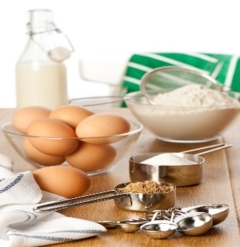 Bushcraft (man living WITH nature)
1 Day Activity (2 Activity Points)
This is absolutely at the core of worldwide scouting. Our Bushcraft Zone is set up in an area where you will learn, practice and refresh your bushcraft skills. You can try out new skills like paracord making, woggle making, new cooking ideas, enter our water boiling challenge, tinder making, rope making and lots more. Can you really build a fire? Have you ever tried a hammock? Come and give it a go. No animal preparation.
NO GUTS – ALL GLORY!!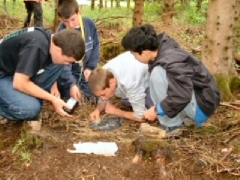 International Scout Games
1/2 Day Activity (1 Activity Point)
Amongst all the hustle and bustle of the fantastic activity line up is the International Scouts Games. Come along to try some of the different activities played at our weekly meetings, and camps from around the world. Share with us the games you like to play most and learn some new ones to take home and try too!
We will play a variety of modern and traditional games that don't use as much equipment. A perfect opportunity to come along and get to know each other in a fun, interactive, chilled atmosphere.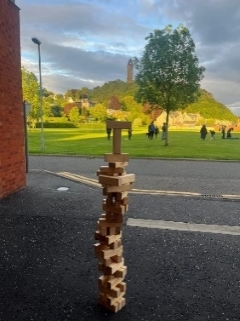 Nature Walk
1/2 Day Activity (1 Activity Point)
Discover many of Scotland's natural wonders, from the smallest flowers and insects to the largest trees and mammals native to this country. Enjoy a walk around the tracks and footpaths of the Blair Atholl Estate (uneven surfaces, strong footwear required).
No need to miss a thing as binoculars will be available to share but you may want to bring your camera along too.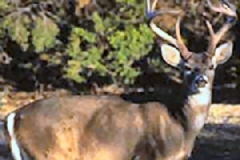 Ready, Steady, Cook!
1/2 Day Activity (1 Activity Point)
Like eating? Enjoy a challenge? Here is one where you get the best of both worlds. Working in 4 teams of around 6, each group will get a bag of mixed ingredients. The challenge is to use these in combination, along with a well stocked larder, to produce a two-course meal that is both tasty and imaginative (although edible would be a good start)! One of the staff will taste all of the meals and decide the winning team, then you get to eat the food you have prepared. The time is limited, the ingredients are limited, the cooking facilities are limited, the only thing without limits is your imagination! Get your aprons on!!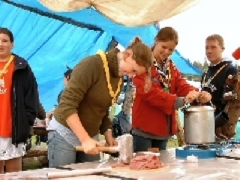 KABoom!
1/2 Day Activity (1 Activity Point)
From making things super cold to making them go boom, this is the hands on, fun side of science. You'll make rockets fly, shatter flowers like they are made of glass and find out what is meant by a "controlled explosion". No previous science experience or knowledge necessary as we'll do all the work and you can have all the fun. For safety reasons please do not wear open toed shoes to this activity.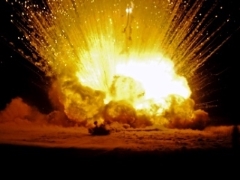 Heartstart
1/2 Day Activity (1 Activity Point)
Do you want to save a life?
Knowing what to do when someone has a cardiac arrest is important. It could be someone you know or a complete stranger, but you can learn how to help make a difference to their chances of survival.
Our quick, fun and very practical course will teach to save lives by teaching you to recognise a heart attack and a cardiac arrest, help an unconscious person, perform CPR, and help someone choking.
If you can do CPR you can buy the time needed for professional help to arrive and more than double someone's chances of survival. All are welcome, be it your first experience with first aid or if you're looking to refresh your knowledge.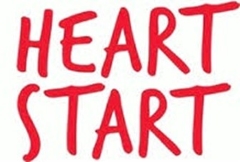 "Team Challenge"
1/2 Day Activity (1 Activity Point)
Have you got what it takes to work together as a team? Participants will solve problems and challenges that involve them working as a team to be completed. These challenges will be the human knot, water challenge obstacle course, the impaired tent pitch, the farmer river challenge, and the minefield challenge. The second hour will focus on team sports of ultimate frisbee or handball with a twist!